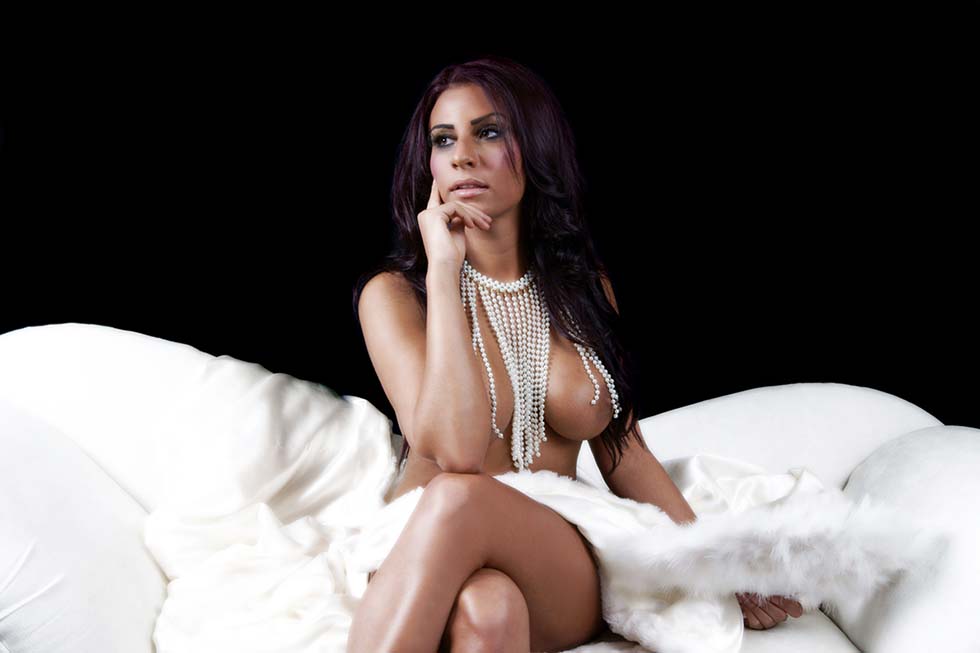 BOUDOIR PHOTOGRAPHY FOR WOMEN
"Covering lingerie photography, nude photography and maternity photography – female photographer"
Beautiful YOU, captured sensually and elegantly by professional female boudoir photographer, Gaynor Wilson.
Tasteful and artistic boudoir photography, designed to boost confidence and self esteem to ensure you relax and enjoy your entire experience.
We offer you an exclusive, personal and very discreet service, where every image is all about YOU.
Whether you would like one image, an album, digital images or framed images, we cater for all requirements.
The concept 'Shy Violet Bride' has been especially created for brides new and old; There are many ways to say 'I love you', but what could be more intimate than a selection of images posed by you for your loved one.
Customers are encouraged to take advantage of the free consultation; giving you an opportunity to meet Gaynor and have an informal chat to discuss ideas, presentation, budget and any possible issues.
We have created beautiful images for women from all walks of life – our Boudoir photography really is for every'body' – no matter on your age, shape or size.
Photo Package A: £295.00
Up to 1.5 Hours Photo Shoot
3 Images (including editing, retouching and airbrushing)
Presented in a 3 Aperture Portfolio (very discreet)
Photo Package B: £695.00
Up to 3 Hours Photo Shoot
10 Images (including editing, retouching and airbrushing)
Presented in an 8×8″ Deluxe Book
Photo Package C: £675.00 – DIGITAL ONLY:
Up to 3 Hours Photo Shoot
12 Images (including editing, retouching and airbrushing)
DIGITAL ONLY – SUPPLIED ON A DISC – Price includes copyright – sold high resolution
Please feel free to contact us for a price for your own bespoke package / requirements.
These prices do not include hair and make-up, but this can be arranged on request.
You do have the option to pay by the hour at £45.00 per hour. As a guide – you would need an hour for up to 4-5 images.
The prices listed below for prints INCLUDE full editing, retouching and airbrushing.
8″ x 10″: £49.00
10″ x 10″: £59.00
12″ x 12″: £69.00
16″ x 12″: £79.00
Other / larger and bespoke sizes available on request.
On booking a Package, a deposit of £100.00 is payable. The remaining balance is payable on the day of the session please.
A FEW OF OUR TESTIMONIALS…

I'd always wanted nude photos done, but always felt awkward even to make the booking. So I couldn't believe how relaxed Gaynor made me feel when we met for a consultation and throughout the session. Gaynor is very discreet and ensured I was comfortable with everything we were doing. The photos are absolutely amazing. I'd booked for 5 photos, but I ended up having a book of 14 pics! The prices are reasonable and the book is just out of this world if I do say so myself! Definitely recommend 100%

Thanks to you Gaynor for the Bridal Boudoir album for my now husband. He is absolutely thrilled with this, as am I. Thank you too for making me feel so good about myself in the photo shoot and thank you for all the fab editing you've done. We are both very happy with the results.

Gaynor's ideas and poses for boudoir are very tasteful and I'd been looking for a boudoir photographer for ages before I found Shy Violet. I booked in and had my hair and make up done at the studio, and during this we chatted about the shots I wanted and props we would use. By the time it came to actually taking the photos I wasn't at all nervous and can honestly say I enjoyed the whole thing. The pictures are just beautiful and although editing has been done, I still look like me, just me at my best. Couldn't be happier with the results.
Professional Boudoir Photographer, Oldham, Greater Manchester
ARRANGE A PHOTO SESSION
To book your photo package please get in touch using the information below, or complete the enquiry form - we'll need a contact number please just incase our reply by email goes into your junk folder.
Call: 07810 533533 or 01457 878689