PHOTOGRAPHY STUDIO IN OLDHAM
"Shy Violet Photography has purposely designed the studio as somewhere customers of all ages and all abilities can be made to feel warm, relaxed and comfortable."
Our studio is situated on the ground floor – there are no steps and there is very easy access for wheelchairs. We have larger than usual doors to enable chairs and prams of any size good access.
Martha and Murphy are Gaynor's 2 little shih tzu doggies – they are both very very friendly and they absolutely adore children. A lot of customers like them actually in the studio to help with relaxing their baby / children, but they can just as easily be shut out of the studio as customers arrive.
Before the photo session starts, customers are welcome to discuss the session and the outcome requirement ie. colour/B&W, prints, canvas, framing etc.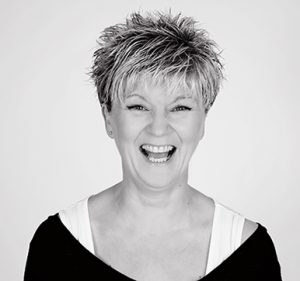 Gaynor - Shy Violet Photography
FINDING THE STUDIO
We are located at Unit 16A& 16B, Woodend Mills, South Hill, Springhead, Saddleworth, OL4 5TL
If you are using SATNAV, you need to make sure that it brings you down CoOperative Street (and not Hartshead Street). CoOperative Street has the shop, Garforth Glass at the top on the corner, with the RSPCA Charity shop almost opposite (RSPCA is a little bit further down).
Drive all the way down to the bottom of CoOperative Street – it looks like a dead-end but it isn't…on the left you will see the entrance to Woodend Mills. Park over to your left and enter the mill through a blue concertina door. Turn to your right and keep walking until you see Shy Violet Photography.
STUDIO OPENING TIMES
Week Days: 9.00am to 5.00pm
Most Weekends:
Saturday 10.00am to 4.00pm
Sunday 1.00pm to 4.00pm
ARRANGE A PHOTO SESSION
To book your photo package please get in touch using the information below, or complete the enquiry form – we'll need a contact number please just incase our reply by email goes into your junk folder.
Call: 07810 533533 or 01457 878689
Email: gaynor@shyvioletphotography.co.uk
Enquiry Form - please complete all boxes before submitting.