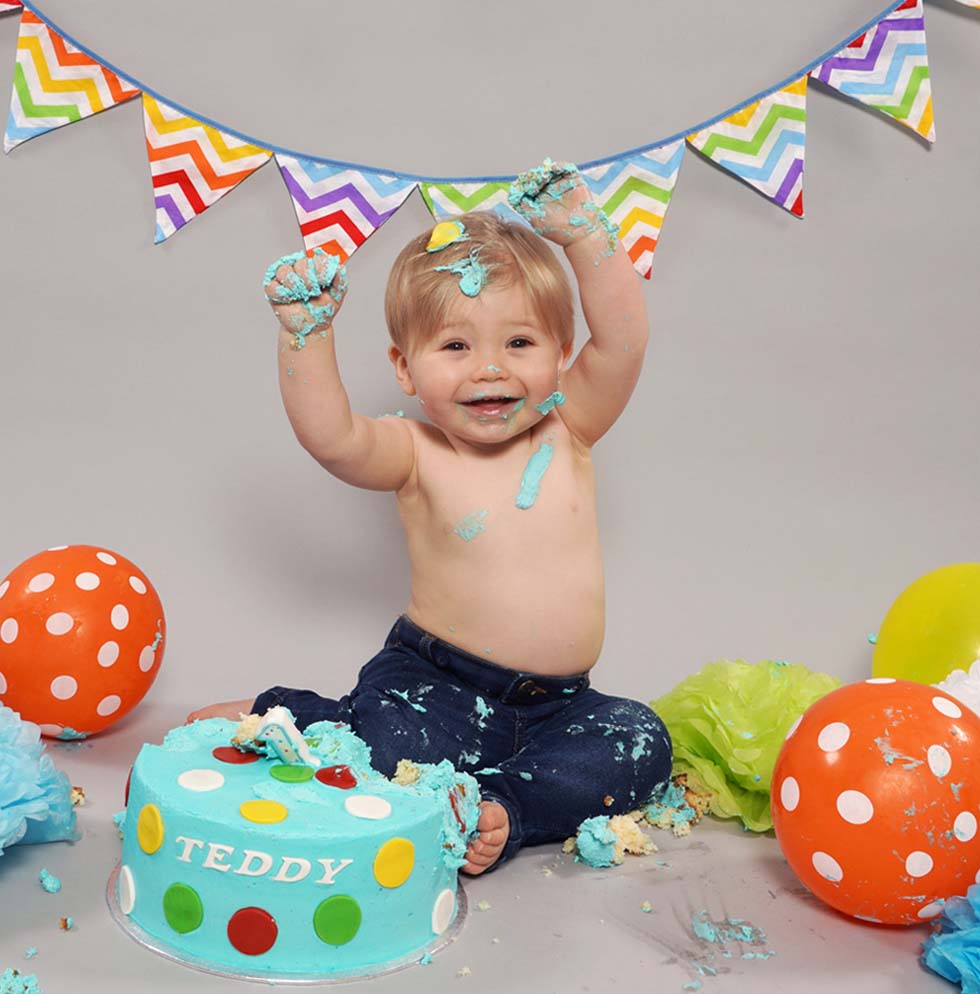 CAKE SMASH PHOTOGRAPHY PRESTON
"One of the First and Leading Specialists in Cake Smash Photography in the Northwest "
'Happimess' – our 3-in-1 Cake Smash experience that your baby will love.
Letting them loose on their big, bright, personalised cake and capturing their expressions, smiles and giggles as they smash the cake to a gooey mess!
We start these sessions with wooden letters spelling ONE, then the cake smash, followed by the Tub and Bubbles wash off.
We believe the messier the better … and these sessions are seriously great fun for everyone.
We have 3 packages in our current sale shown below.
Our Polka Dot Cake is INCLUDED in ALL packages. These are 2 layered sponge cakes covered in butter icing in a choice of colours with polka dot discs (again in a choice of colours).
We can also provide various fab bespoke cakes for your cake smash at a hugely discounted rate and all are made especially soft and gooey for maximum mess! (see below for details)
All cakes are personalised and you can add any of them to your chosen sale package. Choices and prices shown below, but contact us for any specific requirement.
We are able to offer allergy free cakes – so please advise on booking if required.
Following your photo session with Shy Violet Photography, a Gallery of images will be online for 3 weeks on our Customer Only GALLERY website where you will be able to view your images in the privacy of your own home, and as many times as you like.
There are no hidden costs, there is nothing more to pay if you book one of our packages. Our packages do not include framing, but framing, canvases and blocks can be supplied if required – prices provided on request.
You can an additional images to your chosen package if you wish once all images are viewed – you can request to see these prices for additional images prior to booking.
ENJOY HUGE SAVINGS IN OUR CURRENT SALE
Photo Package A Includes:
'Happimess' 3-in-1 photo session & personalised cake
1 x 18×12" 4 Image collage
2 x 8×10" Prints
4 x fully edited images on a disc copyright free
SALE PRICE: £149.00
Photo Package B Includes:
'Happimess' 3-in-1 photo session & personalised cake
1 x 18×18" 6 Image Collage
4 x 8×10" Prints
6 x fully edited images on a disc copyright free
SALE PRICE: £189.00
Photo Package C Includes:
(DIGITAL ONLY)
'Happimess' 3-in-1 photo session & personalised cake
20 x fully edited images on a disc copyright free
SALE PRICE: £199.00
ALL Packages include our STANDARD Personalised 2 layered sponge 'Polka Dot' cake in a choice of colours (pic below) OR ADD ON ONE OF OUR SPECIALITY CAKES - ALL MADE ESPECIALLY EXTRA SOFT & GOOEY FOR MAX MESS!
ALL Personalised with your baby's name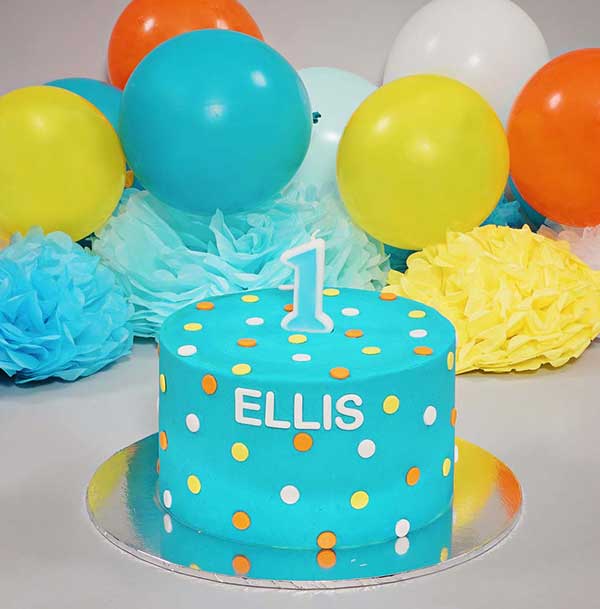 Our Polka Dot cake in a choice of colours - pink, blue, yellow, orange or lime green
INCLUDED in all packages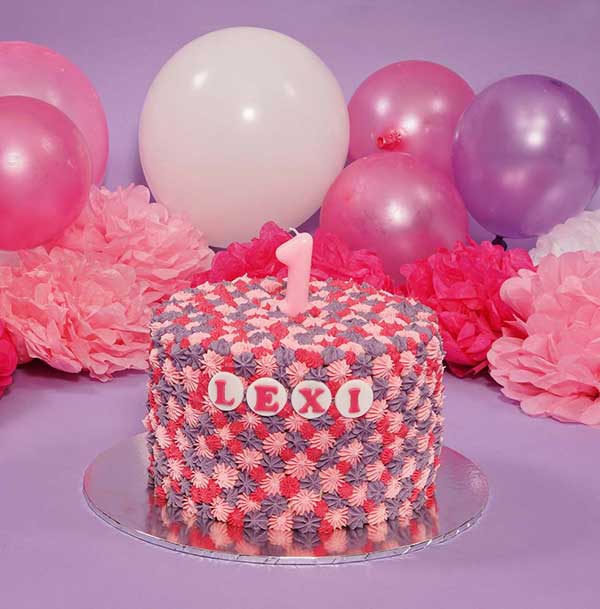 Our Piped cake
You choose 3 colours
£15.00 in addition to package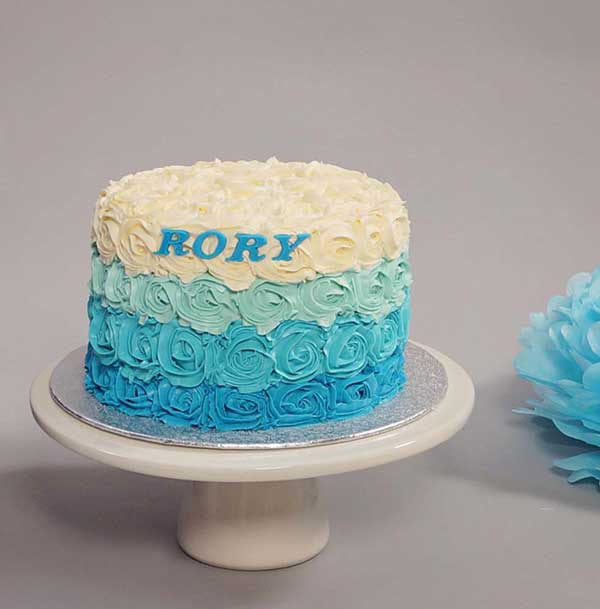 Our Ombre Fade cake
You choose colours
£20.00 in addition to package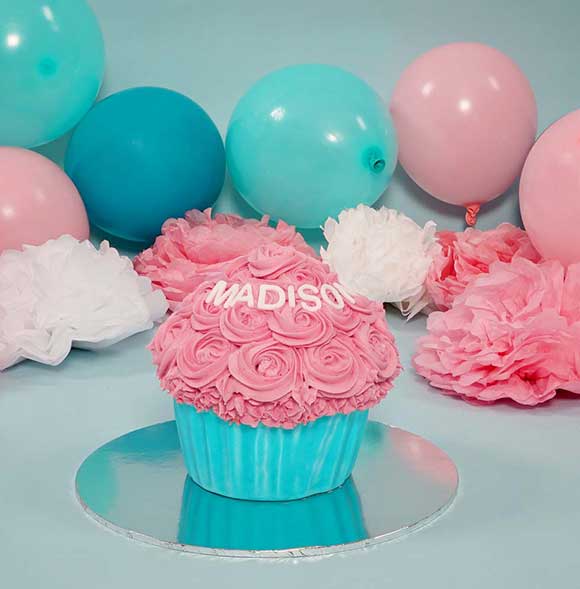 Our Giant Cupcake
You choose colours
£25.00 in addition to package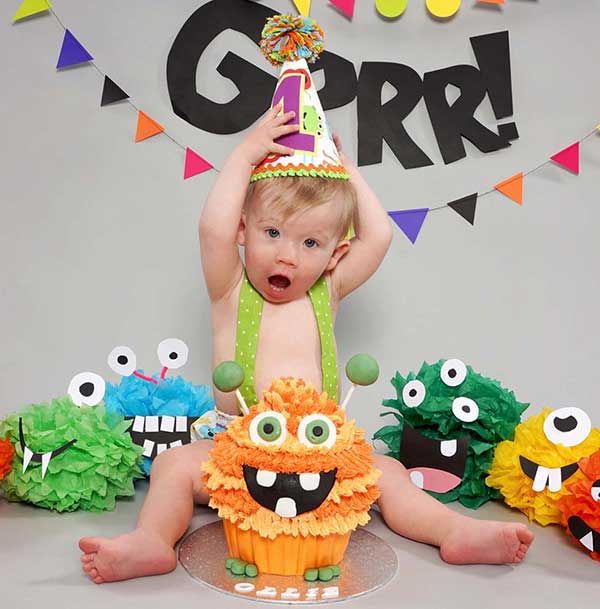 Our Themed Giant Cupcake
Starting from £35.00
in addition to package
All images within each package can be different pics.
You can add additional prints / digital pics to each package once you've seen all your images IF you wish. Prices on request.
We take £39 on booking as your deposit, with the balance of your chosen package payable on the day of your session.
Personalised Gift Vouchers are available … make great Christening or Birthday presents – Something very different for a Special little someone!
These packages are based on one baby per cake smash. If you would like to book for more than one or for Twins, please contact us for a price by email or phone.
A FEW OF OUR TESTIMONIALS…

Had an absolute amazing day. I contacted Gaynor with regards to a 1st Birthday Cake Smash photo shoot and luckily there was a slot for me for the following week. A very professional, friendly lady with lots and lots of patience. Even with a 1yr old trying to rob the camera to look at photographs before hand Gaynor remained very professional, even showed her a few. Everything that I had envisioned for my little girl's day Gaynor pulled off with much much more to offer. Highly recommended. Thank you very much for such a memorable day.

I booked my son Harvey for a cake smash for his first birthday. He was more interested in eating the cake than the camera but Gaynor managed to capture some beautiful & comical photos of him. He was tired and cranky come bath time but managed to get one smile while in the tub. She is an amazing photographer and also such a lovely lady, she gives off such a warming and caring vibe. I will definitely be booking a family photoshoot soon. Thankyou Gaynor X

My daughter had a first birthday cake smash and we enjoyed the session from beginning to end. She was teething and a little grizzly but as soon as the cake came out everything changed. Gaynor was very patient and made the session fun and relaxing and now we have wonderful memories of her first birthday captured in some brilliant photos. Thank you Gaynor.
ARRANGE A PHOTO SESSION
To book your photo package please get in touch using the information below, or complete the enquiry form - we'll need a contact number please just incase our reply by email goes into your junk folder.
Call: 07810 533533 or 01457 878689
Professional Cake Smash Photographer Preston